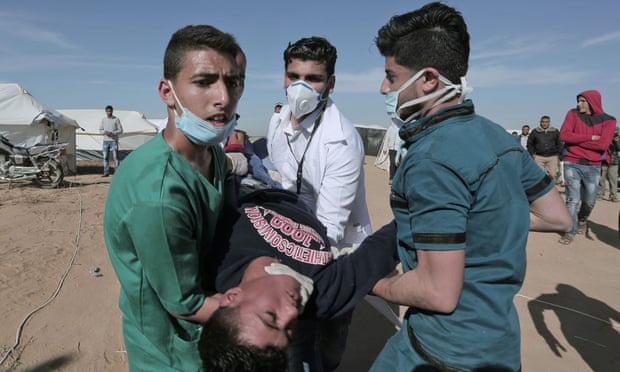 Friday May 4, 5 to 6 PM

Martin Luther King Library, 150 E. San Fernando St., San Jose
Since March 30th, "Land Day", thousands of Gaza residents have been protesting the increasingly desperate conditions under the 11-year blockade imposed by Israel. The non-violent protests have been met with live ammunition and rubber bullets from Israeli military forces.
40 Palestinians have been killed and 5,511 wounded since the protests began.
Join Jewish Voice for Peace and the Friday Peace Vigil as we gather outside the Martin Luther King Library in downtown San Jose in a public show of support for the Gaza protesters. We'll honor the lives of those killed in the protests by holding their pictures and distributing leaflets with information and messages for contacting congressional representatives. Congress must take action to stop the killing of Palestinians! People have the right to protest without being shot!