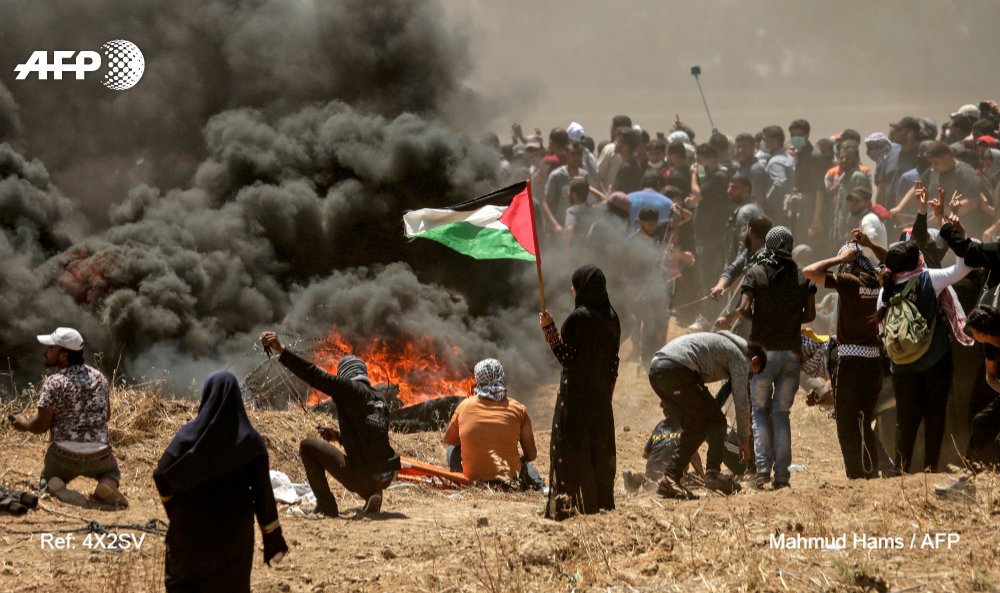 On the day before the 70th anniversary of the Nakba, the US moved their embassy to Al-Quds. Meanwhile Palestinians were peacefully protesting in Gaza were mowed down, and tear gassed. Israeli security forces killed at least 55 Palestinians in Gaza and wounded 2,400.


Come join us on May 15th at Santana Row in San Jose for a vigil for Gaza.

Date: Tuesday, May 15, 2018

Time: 6:30 to 8:30 PM

Location: Winchester Ave. & Stevens Creek (377 Santana Row, San Jose, CA 95128

This event is sponsored by American Muslims for Palestine, South Bay Jewish Voice for Peace and Council on American-Islamic Relations (CAIR).